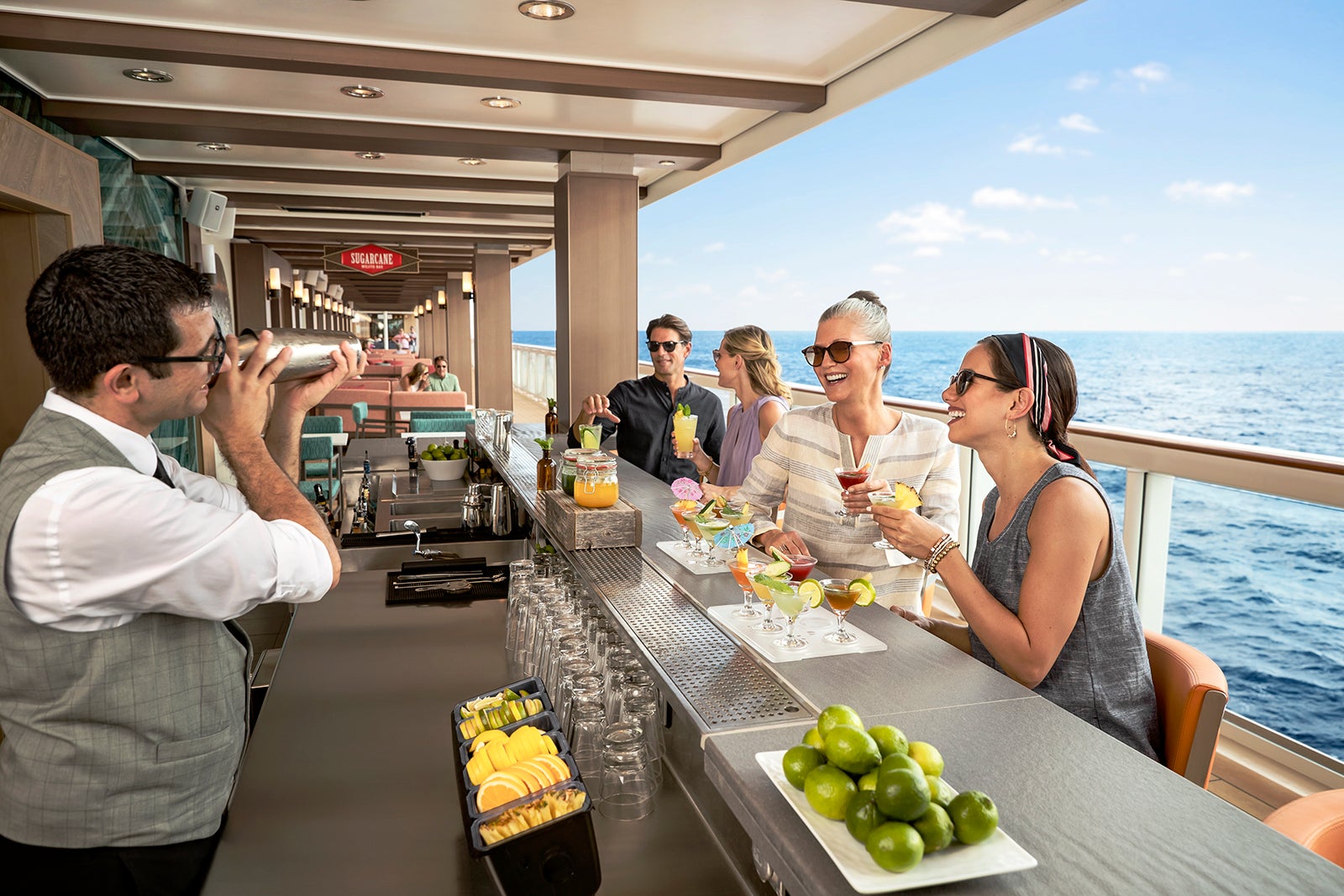 Memo to Norwegian cruise line fans: Maybe it's time to stop drinking.
The world's fourth-largest cruise line this week announced plans to raise the cost of its premier drinks package to $138 per person per day, effective Jan. 1 – the highest level ever for a drinks package in the cruise. industry.
The Premium Plus beverage package, as it's called, currently costs $128 per person per day, already way more than any other major cruise line's premier beverage package.
Subscribe to our daily newsletter
Other major cruise brands including Carnival Cruise Line, Royal Caribbean, Holland America and Princess Cruises sell their premium drink packages for around $60 to $90 per person per day.
For more news, guides and advice on cruises, subscribe to TPG cruise newsletter.
The new $138 per person rate for Norwegian's Premium Plus beverage package, notably, does not include the automatic 20% gratuity charge the line adds to all beverage package purchases – itself one the highest levies in the cruise industry.
With gratuity included, the effective cost of the Premium Plus beverage package will be $165.60 per person per day on January 1. This works out to $1,159.20 per person for a typical seven-night cruise.
Most other major lines add an 18% gratuity to beverage package purchases.
As is usually the case with premium beverage packages from major brands, Norwegian's Premium Plus beverage package is a flat rate package that can be used to order a wide range of beverages by the glass, including premium spirits , cocktails, beer, and wine, plus specialty coffee drinks, bottled water, sodas, juices, and energy drinks.
Related: The Ultimate Guide to Norwegian Cruise Line
In a notable difference from many other beverage packages, it can also be used to order select bottles of champagne and premium wine. There is also a 40% discount on other bottles of wine.
Additionally, Norwegian's Premium Plus Beverage Package has no beverage cost limit. Many other lines only allow passengers with a top-tier drinks package to order drinks that cost up to a set amount, often $15.
As part of its drinks package price hike on January 1, Norwegian will also increase the cost of a cheaper drinks package it offers, with a $15 cap on the price tier of drinks that can be ordered. Dubbed the Open Bar Unlimited Drinks Package, this cheaper package currently costs $99 per person per day. It will cost $109 per person per day starting January 1.
Norwegian also offers a less expensive Corks and Caps wine and beer package that costs $65 a day and includes only beer, wines by the glass costing up to $15, sodas and juices. The price of this package will not change on January 1st.
Related: I have been on almost every Norwegian ship afloat; here are my first impressions of the new Norwegian Prima
None of the packages include beverages from in-room minibars or ordered through room service.
A spokesperson for Norwegian told TPG that the line did not have a statement as to why it was increasing the costs of its drinks package. But many cruise lines in recent months have cited increased spending caused by soaring inflation rates in North America and other places they operate as something they hope to offset. with increasing onboard revenue and tickets.
Like many cruise lines, Norwegian has a rule that if a guest in one cabin purchases a beverage package, everyone in the same cabin, as well as other cabins tied to the same payment method, must also purchase the package. Children are charged for a cheaper, non-alcoholic package in such cases.
The rule aims to prevent multiple passengers traveling together from sharing the same drinks package.
Norwegian also does not allow passengers to purchase a beverage package on a single day at a time. If they buy it, they have to buy it for an entire navigation.
As a result of these rules, typical passengers who purchase Norwegian's Premium Plus beverage package will be billed $2,318.40 per stateroom for a seven-night cruise starting January 1, assuming two people stay in the cabin. a cabin, as is usually the case. .
Yet many passengers who get a drinks package on Norwegian ships will not pay such a high amount. Indeed, a growing number of Norwegian customers are getting the line's Unlimited Open Bar package for free when booking a cruise as part of the line's frequent Free At Sea promotions.
Planning a cruise? Start with these stories: