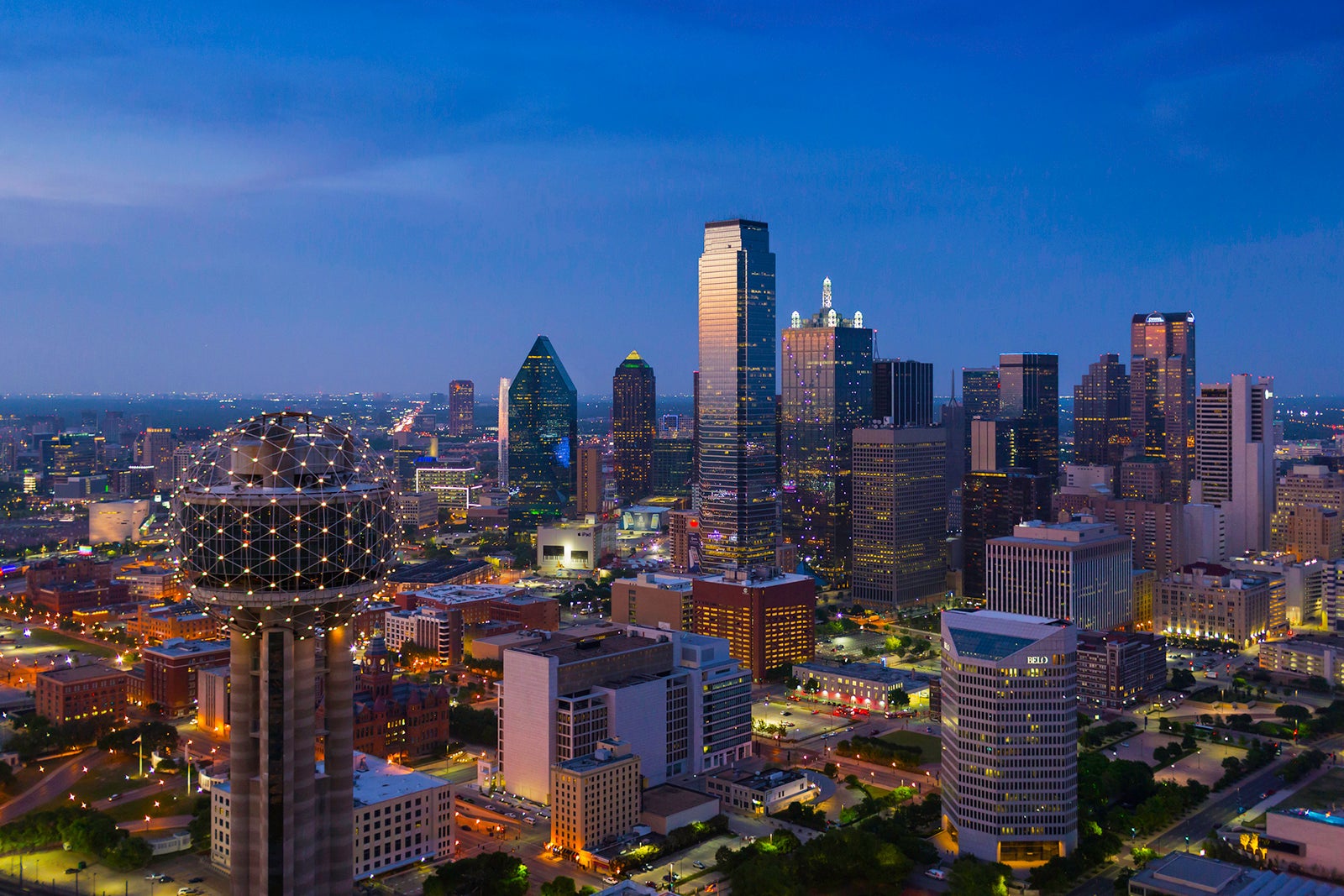 Everything is bigger in Texas, including the pace of hotel development.
While some might expect Miami or New York to lead the United States in terms of the number of hotel projects underway, that distinction actually belongs to dallas, according to data from the LodgingEconometrics hotel development database. The Texas city, which led all U.S. cities in hotel development for four quarters, had nearly 21,000 hotel rooms at the end of June across 173 properties in various stages of planning and development.
Rounding out the top five are Atlanta (140 hotels with a total of 18,131 rooms), Los Angeles (124 hotels with a total of 20,365 rooms), New York City (113 hotels with a total of 19,238 rooms) and Phoenix (108 hotels with a total of 14,964 rooms). rooms). The top five US cities for hotel development also collectively account for 22% of hotel rooms currently under construction nationwide.
Subscribe to our daily newsletter
The surge in interest from vacationers and the return of demand for group and international travel have boosted occupancy rates and hotel performance over the summer. Full hotels and high daily room rates are enough to interest builders and investors in adding more properties to a city.
"Encouraged by the upward trend in hotel performance in 2022, owners, management groups, developers and investors are moving forward with development plans, as evidenced by the increase in numbers at each stage of construction," reported LodgingEconometrics.
But why Dallas? It's not just for Cowboys fans.
"[There's a] strong trend of business and population migration to Texas over the [the] last two years [that] boosted the performance of local hotels coming out of the pandemic," said Brian Hughes, Managing Director of JLL Hotels & Hospitality. "There were 27 business relocations in North Texas last year alone."
Texas' business-friendly tax policies attract businesses, which means there is more demand for hotels to accommodate expected business trips. Omni is underway with a new 500-room resort slated to open next year from the new headquarters of the Professional Golfers' Association of America in Frisco, Texas. The PGA first announced in 2018 that it was moving from its longtime Florida home to Texas.
Group and business travel should also recover quickly in the region and deepen hotel demand, Hughes added. Strong demand has pushed the price investors are willing to pay to new heights – the price per hotel room is well above the average home price in Dallas.
Most hotel developments and openings appear to be focused on markets that significantly attract leisure travel as well as group meetings and conventions. Of the new hotels slated to open by the end of this year, 26% are concentrated in seven markets: New York, Austin, Atlanta, Los Angeles, Nashville, Detroit, and the Inland Empire (the inland California portion of the South).
Now is a good time to enter the world of hotel development, especially if you are a hotel builder in the US Sun Belt.