The two have formed a strategic partnership to build a virtual STEPN city in the GigaSpace metaverse.
New metaverse GigaSpace has formed a strategic partnership with fitness app step-to-earn to build a virtual STEPN city for their community.
Sharing the same vision with STEPN – to build a bridge connecting Web2 and Web3, GigaSpace is building a virtual world that is not only designed for Web3.0 parties, but also Web2.0 parties that will dive into Web3.0.
STEPN City will be a sports-themed city that will include buildings and facilities such as stadiums, shopping malls and community spaces, where fans and supporters can purchase STEPN products, launch community events and interact with each other. others significantly.
The virtual city is currently under development and will be available in phases after the launch of GigaSpace alpha. The goal of this partnership is to provide a virtual space where fans from all over the world can congregate easily, without being limited by geographical barriers.
Below is a 24×24 piece of land owned by STEPN in the GigaSpace Metaverse.
STEPN & GigaSpace Land
About STEPN
STEPN is a Web3 lifestyle app with Social-Fi and Game-Fi elements. Users equipped with NFT sneakers accumulate points based on the distance they walk, run or run, which is tracked by GPS, and then receive token rewards for their progress. Rewards are credited to the user's wallet in the form of Green Satoshi Tokens (GST), which can be used to level up and craft new sneakers.
About GigaSpace
GigaSpace is building the world's first Web5 metaverse with a unique ecosystem to facilitate business activities and communities by combining the worlds of Web2 and Web3.
GigaSpace has already partnered with more than 100 Web2.0 and Web3.0 parties in a very short time.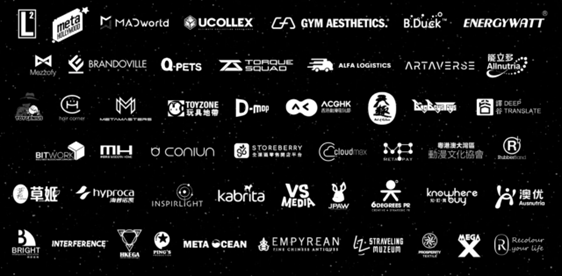 Strategic partners and landowners of GigaSpace.