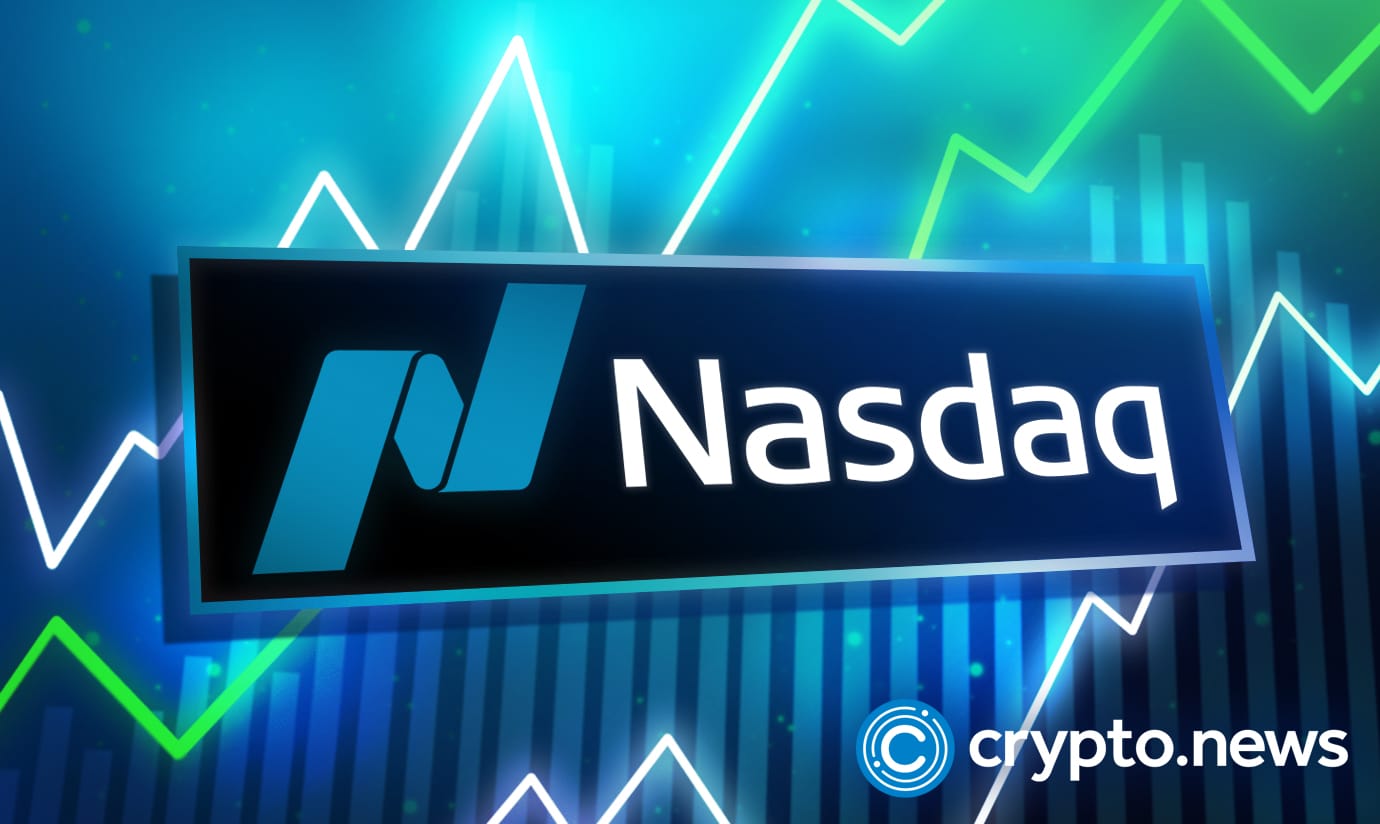 US stock market giant NASDAQ is looking to create a new commercial venture that will offer crypto custody services, amid growing institutional interest in digital assets.
NASDAQ to Launch Crypto Custody Service Amid Bear Market
In a Press release Tuesday, September 20, 2022, NASDAQ announced the unveiling of a new unit called NASDAQ Digital Assets. The venture, which would launch subject to regulatory approval, aims to tap into the growing appetite of institutional investors for crypto.
A statement from NASDAQ Executive Vice President and Head of North American Markets Tal Cohen said:
"Demand from institutional investors to engage in digital assets has grown in recent years, and NASDAQ is well positioned to accelerate broader adoption and drive sustainable growth. With our trusted brand and strong track record in As a technology provider to global financial markets, NASDAQ is uniquely positioned to solve industry challenges by improving liquidity, scalability and resilience, with the goal of instilling greater confidence in the digital asset ecosystem . ."
The company has tapped Ira Auerbach, former global head of Gemini Prime, to lead the digital assets division. According Bloomberg, the unit will begin offering custodial services for bitcoin and ether, and will cater to institutional clients after regulatory approval. Meanwhile, the new NASDAQ offering would put the company in competition with crypto companies such as Coinbase, BitGo and Anchorage Digital.
NASDAQ CEO and Chairman Adena Friedman said:
"The technology that underpins the digital asset ecosystem has the potential to transform markets in the long term. To seize this opportunity, our focus will be on providing institutional-grade solutions that bring greater liquidity, integrity and transparency to support evolution.
Talk to Bloomberg, Cohen noted that the exchange is not looking to launch a crypto exchange anytime soon and has no plans to make any near-term acquisitions. However, the NASDAQ executive revealed that the company is willing to partner with crypto-native businesses.
Institutional interest in crypto remains strong
NASDAQ joins growing number of Wall Street heavyweights offering crypto services to institutional investors. As previously stated, The world's largest asset manager, BlackRock, has partnered with Coinbase to provide direct crypto exposure to institutions. State Street too established a crypto division called State Street Digital.
Bank of New York (BNY) Mellon, America's oldest bank, originally announced plans to offer crypto custody services. In March 2022, stablecoin issuer Circle chose BNY Mellon as the primary custodian of its USDC reserves. Asset management giant Fidelity was also one of the first big-money players to make a splash in the crypto custody scene.
Additionally, US lenders have started creating crypto investment products for account holders. These services are often provided in partnership with the New York Digital Investment Group (NYDIG). Moreover, banks in Europe have started to do the same.
Zurich private bank Julius Baer Group, revealed that the institution is looking to integrate digital assets into its wealth management solution for high net worth clients. In addition, LGT Group, the world's largest family-owned private bank, has partnered with FINMA-regulated Swiss bank SEBA to offer direct investments in BTC and ETH to professional clients based in Liechtenstein and Switzerland.