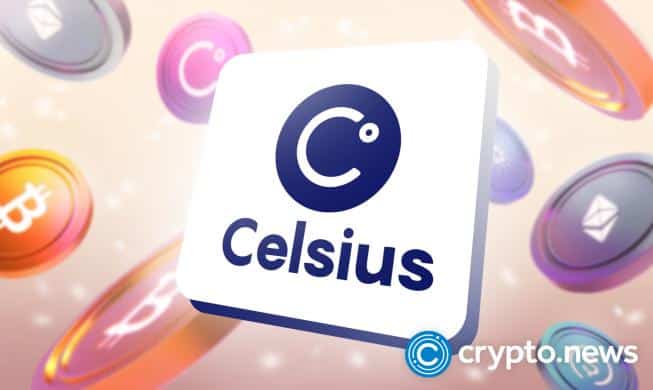 Milbank LLC, an international law firm headquartered in New York, has filed a request in the United States Bankruptcy Court for the Southern District of New York seeking orders directing the appointment of a formal Preferred Share Committee by the Office of the United States Trustee.
Series B shareholders demand representation in bankruptcy proceedings
The petition was filed on behalf of several institutional holders of Celsius Network Series B Preferred Shares, including Community First Partners, Celsius SPV Investors, Celsius New SPV Investors and CDP Investissements Inc.
According to the motion, a formal preferred stock committee is needed to ensure adequate representation of the crypto lender's preferred stock holders in Celsius Network's bankruptcy proceedings. Series B stockholders are an integral part of Celsius as they represent approximately 35% of the company's shareholding structure.
Attorneys for the shareholders argued that fundamental issues affecting the future of the crypto company that should be addressed by Chapter 11 cases directly affect their clients' recoveries. These issues include Celsius subsidiaries listed as debtors in the bankruptcy filing who are liable for customer claims. They also include how proceeds from the potential sale of Celsius' assets will be allocated and whether claims against the crypto lender will be paid in US dollars or crypto assets.
Chapter 11 Business favoring retail customers over shareholders
The motion further stated that Celsius Network and the recently formed Official Unsecured Creditors Committee (CelsiusUCC) had made progress in resolving key issues necessary to move the restructuring negotiations forward. As such, preferred stockholders believe it is important that their own interests are represented in the negotiations by a trust committee with the same access, status and resources as CelsiusUCC.
Additionally, the motion stated that there were only two real economic players in Celsius' bankruptcy cases: the crypto lender's retail customers and its shareholders. While the interests of retail customers are protected and pursued by CelsiusUCC, the motion asserted that no effort was made to raise the issues, opinions, reservations or expectations of Series B shareholders.
According to preferred stockholders, the chapter 11 procedure were largely focused on the plight of Celsius Network's retail customers, with no regard for any other party. For this reason, shareholders believe that they should sit down at the table to defend their interests and have timely access to necessary information regarding current affairs.
The attorneys further pointed out that Celsius Network's retail customers have no tangible claims against any of its non-customer-facing affiliates, including Celsius Mining and GK8. As such, the petition argues that any value from these non-customer-facing affiliates, including the crypto lender's loan portfolio, mined bitcoin, and GK8 equity, should be used broadly to benefit the holders of the cryptocurrency. preferred shares.
Does Celsius Management protect its own interests?
In the motion, shareholders also launched a thinly veiled attack on Celsius CEO Alex Mashinsky, implying that he and other senior Celsius executives were more focused on pursuing an outcome that benefits holders. of CEL tokens rather than shareholders, as they were the largest owners of CEL tokens.
The motion also argued that the importance of a formal Preferred Equity Committee to the ongoing bankruptcy proceeding outweighed any concerns about the potential cost. Further, the motion stated that the interests of shareholders were sharply delineated from those of the retail customers represented by CelsiusUCC. Thus, there will be no duplication of effort between the two.
A hearing for the motion is set for October 6 and any party wishing to file an objection has until September 29 to do so.