A self-proclaimed cryptocurrency millionaire has been charged with multiple felonies for his alleged role in a scam that claimed to sell a high-powered cryptomining machine called "Bitex Blockbuster" that didn't actually exist.
James Wolfgramm (also known as Semisi Niu or James Vaka Niu) of Spanish Fork, Utah, was charged by a federal grand jury with wire fraud and money laundering. The charges relate to a scam that allegedly raised nearly US$1.7 million from two victims.
According to the indictment, Wolfgramm presented himself online as a cryptocurrency tycoon who made his fortune in cryptocurrency.
It is alleged that Wolfgramm posted on social media images of expensive sports cars he claimed to own, suitcases full of cash and screenshots of cryptocurrency wallets containing millions of dollars worth of digital currency. .
However, according to the indictment, some of the images were copied from other people's websites and social media accounts.
Additionally, Wolfgramm and his company Bitex reportedly promoted a non-existent cryptomining machine they called the "Bitex Blockbuster".
According to justice departmentvictims saw a purported "Bitex Blockbuster" at the Bitex office, which gave the impression of real-time crypto mining but actually showed a pre-recorded video loop.
Some of Wolfgramm's alleged victims have taken to social media to share their stories of how they were scammed.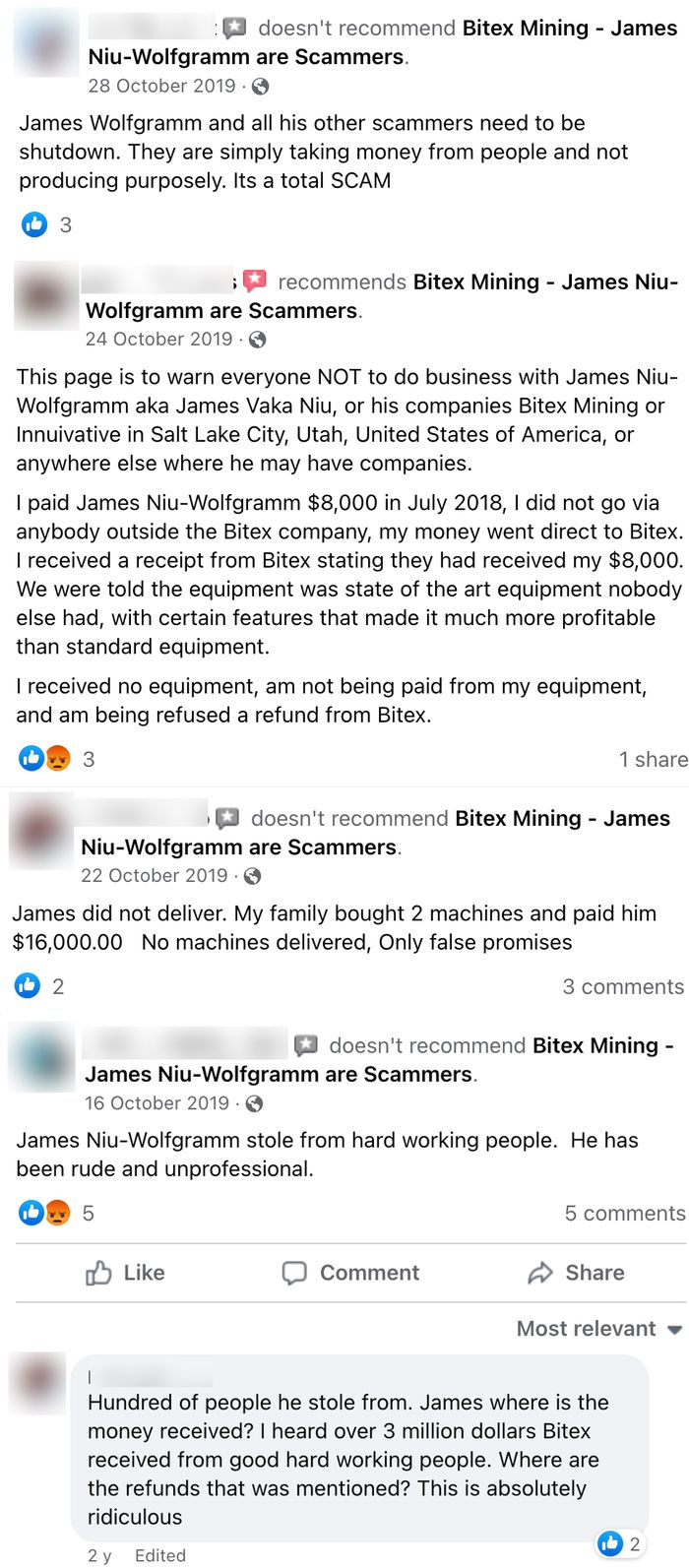 Another of Wolfgrammm's companies – Ohana Capital Financial, Inc. (OCF) – reportedly offered financial services to people not eligible for traditional bank accounts, with the motto "Banking the Unbankable".
OCF clients allegedly received millions of dollars from clients who thought their money would be held on deposit, unaware that their funds were being spent by Wolfgramm and OCF on "unrelated business expenses".
Wolfgramm faces two counts of money laundering and five counts of wire fraud.