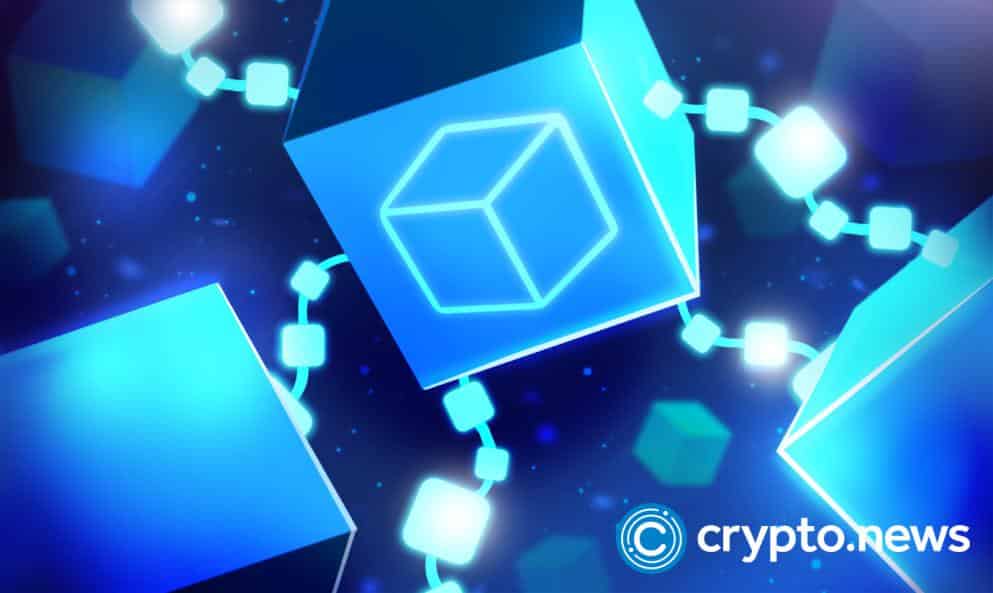 Blockchain infrastructure solutions company Chain has signed a partnership agreement with Kraft Sports + Entertainment, part of the Krafts Group, to become the official blockchain and Web3 sponsor of the New England Revolution and the England Patriots.
In an official statement Thursday (September 22, 2022), Chain's multi-year agreement with Krafts Group subsidiary makes the company the blockchain sponsor of the New England Patriots which competes in the National Football League (NFL), New England Revolution which competes at Major League Soccer (MLS), their Gillette Stadium and Patriots Place outdoor mall.
According to the announcement, the collaboration will work together to establish "state-of-the-art Web 3 experiences" for New England Patriots and New England Revolution fans. Chain also said he would help Gillette Stadium navigate and adapt Web3.
Commenting on the partnership, Chain CEO Deepak Thapliyal said:
"We are proud to partner with Kraft Sports + Entertainment to imagine the future of Web3 for Gillette Stadium, the New England Patriots and the New England Revolution. Our team is excited to help Kraft Sports + Entertainment create cutting-edge experiences for stadium visitors using Chain's proprietary blockchain technology.
Kraft Sports + Entertainment Vice President of Sales Murray Kohl also said:
"The Patriots and Revolution, along with our technology partners, have always strived to be leaders in innovation. From being the first professional sports team with a website and creating the first nightly show on the Internet, to having the oldest podcast in the world, we have embraced the opportunities that advances in technology have presented to us and our fans.
Kohl continued:
"With Chain, we will look to innovate in the same way with Web3. Our fans will be able to connect with the Patriots and Revolution in a way never before possible.
Krafts Sports + Entertainment, part of the Krafts Group, manages content development, marketing, event organization and sales for Gillette Stadium and both New England football teams.
Crypto and sports partnership shrinks amid bear market
The latest development continues the collaboration between crypto firms and sports teams. Blockchain.com has become the digital asset partner of the NFL's Dallas Cowboys in April 2022.
Leading cryptocurrency firm Crypto.com has signed several sponsorship deals with sports entities. In March, Crypto.com became the official sponsor of the next FIFA World Cup in Qatar. In November 2021, the crypto exchange signed a 20-year naming deal to rename Staples Center to Crypto.com Arena.
However, the Singapore-based crypto exchange recently backward of a $495 million deal with the UEFA Champions League (UCL). The company was meant to replace Russian gas company Gazprom, which ended the deal in March after Russia invaded Ukraine.
Meanwhile, there seems to be a reduction in the number of sponsorship deals between crypto companies and sports teams, due to the ongoing crypto winter. According to a June report, some companies that previously struck massive deals with major sports franchises are looking to lower the costs deal with the bear market.